Item request has been placed!
×
Item request cannot be made.
×
Processing Request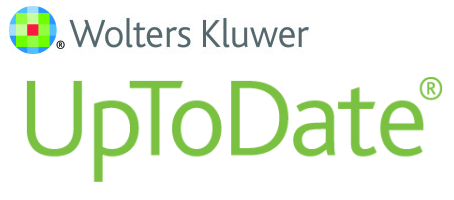 About UpToDate Anywhere:
We are excited to announce that Moffitt users are now able to access UpToDate® directly from anywhere using a personal UpToDate® login and can also access UpToDate from mobile devices (tablets and smart phones) using the UpToDate® Mobile App.
Why Register?
Find answers to your clinical questions anytime, anywhere with UpToDate® Mobile Apps!
Individual subscribers and registered UpToDate Anywhere users may install the UpToDate Mobile Apps on up to two devices free of charge. UpToDate Mobile Apps are available in most countries.
All UpToDate Mobile Apps feature:
Full UpToDate clinical content including more than 10,500 physician topics, 9,600 graded recommendations and 5,800 unique drug monographs
Optimized mobile interfaces
Persistent login
Search in Your Own Language
Mobile-optimized calculators
CME accrued/CME tracker
Download Links :
Additional Information:
Recent and Upcoming UpToDate Enhancements:
Advanced Renal Dosing in Drug Information Monographs:

You can find renal dosing within drug information monographs in UpToDate, under "Dosing".

Coming soon: Four More Boards Accepting CME Credits Directly from UpToDate to Fulfill MOC requirements:

American Board of Anesthesiology
American Board of Ophthalmology
American Board of Otolaryngology – Head and Neck Surgery
American Board of Pathology

TLS Upgrade:

UpToDate will be making security enhancements consistent with the TLS changes that the major browsers (Chrome, Firefox, IE, Safari) are making to discontinue support of versions 1.0 and 1.1.

Featured Solution: In times of uncertainty, trust UpToDate® Advanced for turning evidence into action:

With UpToDate® Advanced in the workflow, you can help reduce unwanted care variability for your patients with:

UpToDate® Pathways: interactive guides to help make appropriate decisions related to specific clinical questions.
Lab Interpretation: monographs to quickly help interpret abnormal lab results and choose next steps.
COVID-19 Resources: 
When the evidence changes every day, you can turn to the content in UpToDate to get reliable actionable information for patient care. Since February 7, 2020, UptoDate's expert editors have published—and continue to update—25 new clinical topics on COVID-19, including 19 professional level topics, 3 patient education topics, and 3 society guideline topics.